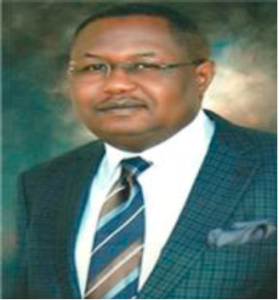 NICK B. SHAIYEN, Chairman, Board of Director of CHAN Medi-Pharm Ltd/Gte, an Accountant by training having graduated from Ahmadu Bello University Zaria, has a PGD in project analysis and management from Authur Little Management Education Institute Cambridge-USA.
Mr. Shaiyen has over 28 years professional working experience. He was once Assistant Vice President/Public sector Head of Nigeria International Bank- Lagos, Financial Controller-Plateau Investment Co. Ltd, Executive Director-ENISONS Nig. Ltd, Managing Director-NIAGRO Ltd, Lagos. He currently sits as Chairman on the Boards of Essential Pharma Ltd-Makurdi, Benue State and H PIERSON Associates Ltd-Lagos.
He is currently the Managing Director of Whitehall Management Ltd-Lagos and sits on the Board of many other organizations.
Mr. Shaiyen has attended several management training courses both at home and abroad which include: Developing Management Skills-CITIBANK, New York-USA, Managing People Programme-Citibank, Anthens Greece, Senior credit Programme-Citibank, Nairobi Kenya and others.
Matthew O. Azoji, Managing Director/CEO of CHAN Medi