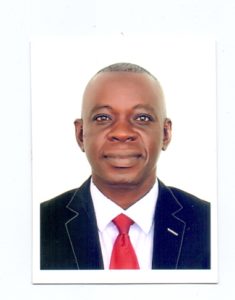 Mr Utoware Onahoro Christopher B.Sc., MBA, PDHRM, ACIPM.
Mr. Utoware Onahoro Christopher is a Human Resource professional with over 24 years of working experience in diverse Human Resources and Administrative functions.
He obtained a B.Sc. in Accountancy from the University of Lagos and holds an MBA in General Management from Bayero University Kano.
He had earlier worked with May & Baker Nig. Plc, were he held several positions including that of Facility Manager before joining CHANMedi-Pharm Ltd/Gte as Administration Manager in 2008. Mr Utoware was appointed as Head of Human Capital & Administration for the company in 2010, a position he has occupied till date.
He is an Associate member of the Chartered Institute of Personnel Management of Nigeria (ACIPM) and holds a Professional Diploma in Human Resource Management (PDHRM).